Bling Line - Signature Line Ultra Dark 16%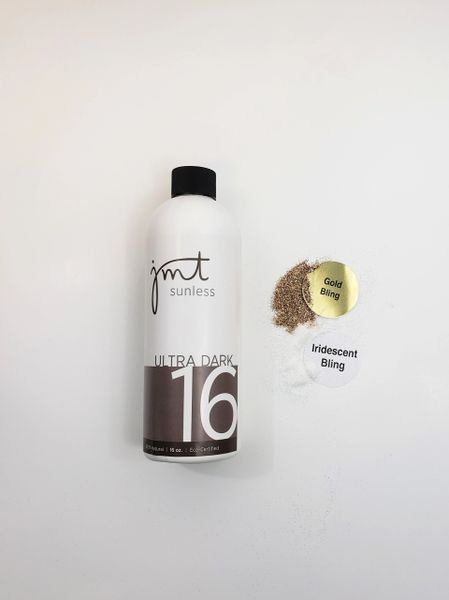 Bling Line - Signature Line Ultra Dark 16%
Jazz up your JMT Signature Line Ultra Dark 16% Solution with our Bling Line:  Offered in Gold and Iridescent.
With 16% DHA our JMT Ultra Dark Solution 16, formerly called Competition Tanning, is generally used for clients who are looking for the deepest darkest color tan. This extra deep bronze shade is perfectly blended for those looking for the ultimate deep tan. 
This solution is perfect for stage events such as cheer squads or body fitness competitions.
FEATURES:

JMT Sunless Triple Action Bronzer




16%+ Eco Certified DHA




Gluten Free




Vegan




100% satisfaction guaranteed