Bulk order of Spray Away (5 Kits)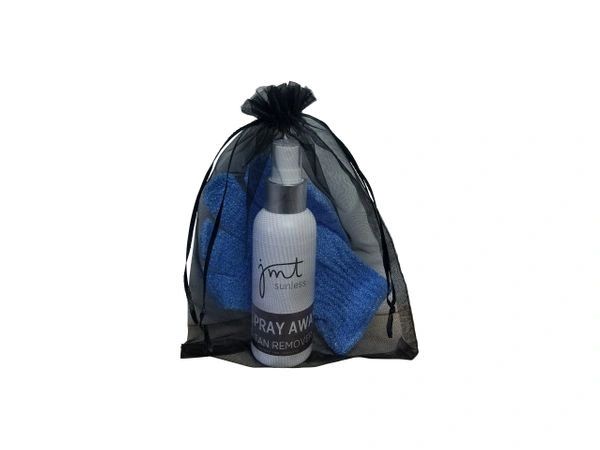 Bulk order of Spray Away (5 Kits)
* Mesh travel bag
* Nylon Exfoliating Glove 
* 4oz Spray Away Tan Remover 
Kit includes:
JMT Sunless Spray Away leaves your skin feeling clean and hydrated. 
Get your skin spray tan ready! Use this miracle spray as a quick prep spray to remove dead skin or an older spray tan. 
Our new Spray Away Tan Remover is perfect for quickly removing a spray tan, or lightening up troubled areas resulting from a spray tan. 
New Product: Spray Away Pack