Deep Cleansing Exfoliating Mitt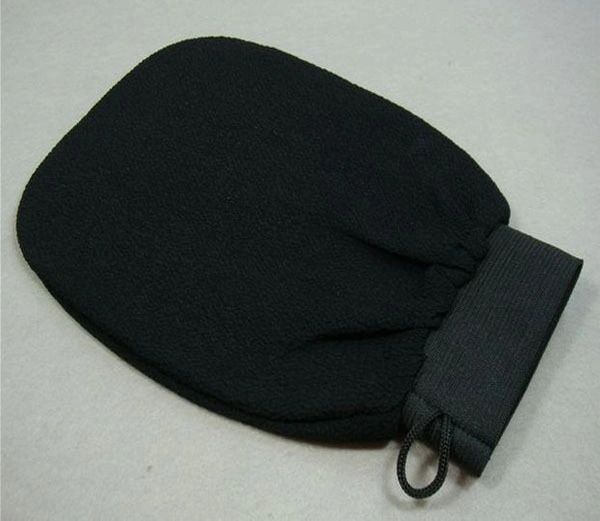 Deep Cleansing Exfoliating Mitt
This mitt is a must! Our JMT Sunless Deep Cleansing Exfoliating Mitt is perfect for a pre-tan exfoliation. This magical mitt prepares the skin by removing dead or unwanted skin cells so the skin is ready for a new application of tanning solution or lotion. 
This mitt is a must have for customers to prep with prior to every spray tan.   (Mitt is easy to clean and reuse)

Premium quality, long lasting and durable
Washable and reusable 

Double-sided

Gently exfoliates and improves the look and health of your skin

Helps to unclog pores and prepares your skin for a sunless tan

Directions:
Relax is a bathtub or steamy shower without using any oils or soap products. After slightly soaking rinse mitt with hot water and slightly ring out, but keep moist.  Wear your mitt and exfoliate your skin by applying pressure while scrubbing your body in a circular motion.  This will remove dead skin cells and any if there is any previous spray tan that is ready to be removed.  After use rinse your mitt and hang to dry.