Gun Cleaning Solution (32oz)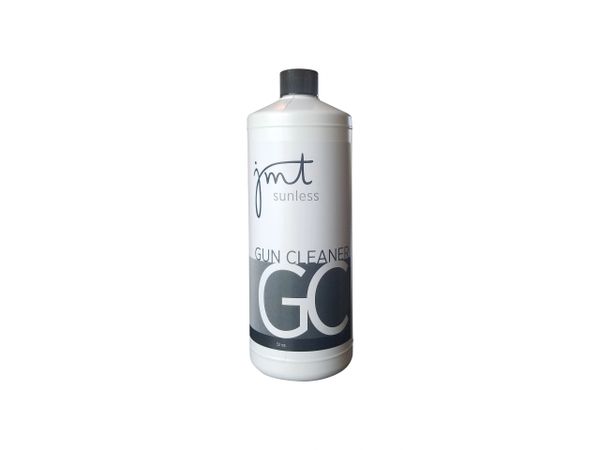 Gun Cleaning Solution (32oz)
Keeping your tanning equipment clean is crucial for making sure the equipment performs well. Spray guns that are not cleaned regularly tend to cause a blotchy spray pattern and an uneven flow. Our Gun Cleaning Solution is highly recommended for regular cleaning and maintenance. This premixed solution will help make sure your spray gun continues to perform consistently for the life of your spray gun. 
Available in 32 oz or 64 oz.
Gentle equipment cleaner that will not damage your equipment
Works on most brands of spray tanning equipment and guns
Works through your spray gun as needed but also cleans the outside of the spray gun and spray gun parts
Instructions:
We recommend that you clean your gun after about
 100 
spray tans.
Add 3-4 ounces of spray 

gun

 

cleaner

 into a spray 

gun

 cup.  
Spray the liquid into a 

sink or onto a towel.
Lightly dab the nozzle with a wet towel to ensure any residue 

has been removed.  
Once empty, add hot water to the cup and run it 

through the spray 

gun

 for a few seconds.