** Limited Edition Chocolate ** Signature Line Rapid Tan - (16oz)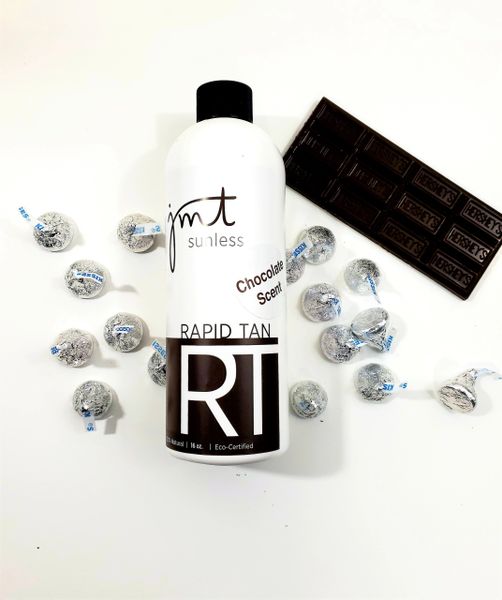 ** Limited Edition Chocolate ** Signature Line Rapid Tan - (16oz)
This Limited Edition is the perfect blend of a light chocolate scent PLUS our beautiful Rapid Tan. Perfect for any Valentine! Available only for a LIMITED TIME. 

Rapid Tan is specially formulated with fast acting Eco Certified DHA to help achieve a beautiful sunless tan while shortening the wait time to shower. Click here to learn more.  
Rapid Tan can continue to develop a tan 12 hours after showering.  
RAPID TAN TIME CHART

Light Tan: wait 2-3 hours before showering




Medium Tan: wait 3-4 hours before showering




Dark Tan: wait 4-5 hours before showering 



FEATURES:
JMT Sunless Triple Action Bronzer




Eco Certified Fast Acting DHA




Gluten Free




Vegan




100% satisfaction guaranteed