Rapid Tan - Limited Edition Chestnut Solution (64oz)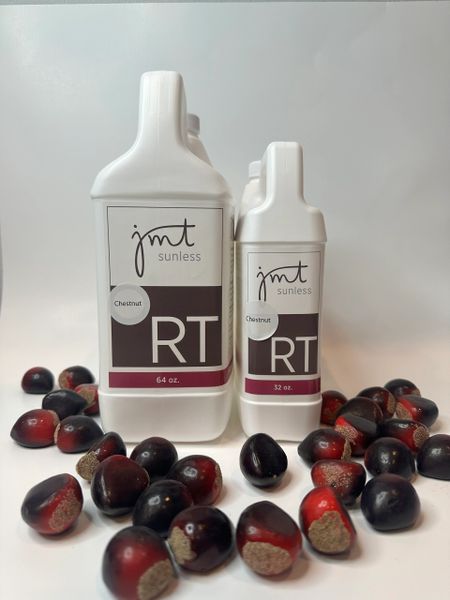 Rapid Tan - Limited Edition Chestnut Solution (64oz)
Just in time for the holidays....Rapid Tan Chestnut Solution. This gorgeous color is perfect for fall and winter spray tans. Deep, rich, dark undertones combined with a light vanilla-chestnut holiday scent....and be sure to take advantage of our Limited Edition solution price!
Our amazing Rapid Tan not only produces a beautiful sunless tan, it doesn't require a long wait time to shower after tanning. Rapid Tan is specially formulated with fast-acting Eco Certified DHA to help achieve a beautiful sunless tan while shortening the wait time to shower. In fact, your client can control the level of tan based on our Rapid Tan Shower Guideline.
Rapid Tan Shower Guideline:

Light Tan: wait 2-3 hours before showering
Medium Tan: wait 3-4 hours before showering
Dark Tan: wait 4-5 hours before showering 
Rapid Tan continues to develop the tan 12 hours after showering.  

Features:
JMT Sunless Triple Action Bronzers
Fast-acting Eco Certified DHA
100% satisfaction guaranteed

Contains nuts