Rapid Tan - Rose Gold Solution (Quart)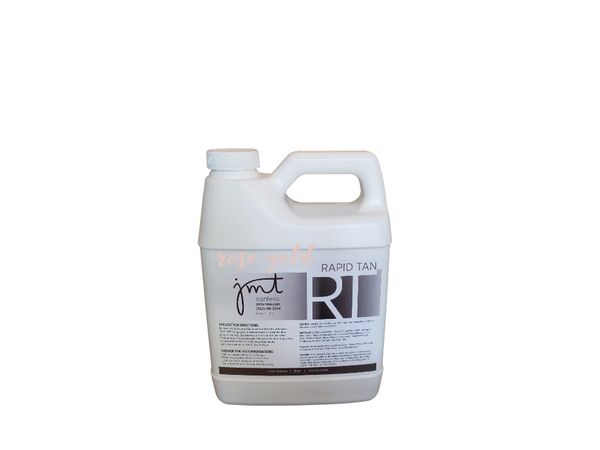 Rapid Tan - Rose Gold Solution (Quart)
This beautiful solution is a unique combination of rose with golden undertones.  The result..... a "fresh off a full day at the beach look."  You know that look you have when you have been soaking up sunshine all day long.  Not the sunburned but slightly rosy with a golden bronze glow. This solution is ideal for those with olive and medium to dark skin tones.
Rapid Tan is one of our most popular solutions.  Why? This solution not only produces an amazing sunless tan, it doesn't require a long wait time to shower after tanning. Rapid Tan is specially formulated with fast-acting Eco Certified DHA to help achieve a beautiful sunless tan while shortening the wait time to shower. In fact, your client can control the level of tan based on our Rapid Tan Shower Guideline.
Rapid Tan Shower Guideline:

Light Tan: wait 2-3 hours before showering
Medium Tan: wait 3-4 hours before showering
Dark Tan: wait 4-5 hours before showering 
Rapid Tan continues to develop the tan 12 hours after showering.  

Features:
JMT Sunless Triple Action Bronzers
Fast-acting Eco Certified DHA
100% satisfaction guaranteed
Listen to what Mandy has to say about Rapid Tan Solution: Click Here