Rapid Tan Solution - Violet Line (Quart)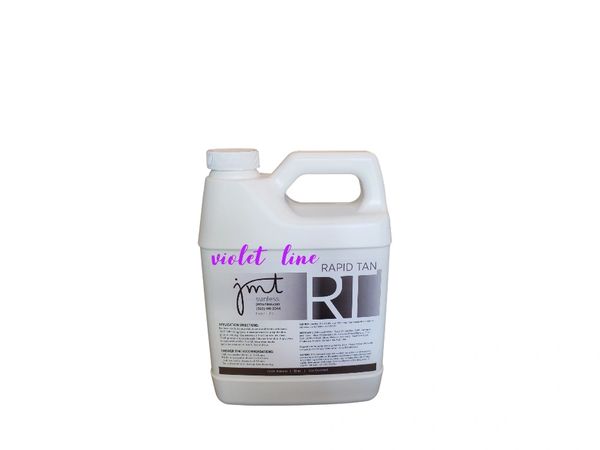 Rapid Tan Solution - Violet Line (Quart)
Rapid Tan in our quart size is one of our most popular solutions.  Why? This solution not only produces an amazing sunless tan, it doesn't require a long wait time to shower after tanning. Rapid Tan is specially formulated with fast-acting Eco Certified DHA to help achieve a beautiful sunless tan while shortening the wait time to shower. In fact, your client can control the level of tan based on our Rapid Tan Shower Guideline.
About our Violet Line: With many of the same natural ingredients found in our Signature Line, our Violet Line also includes the perfect amount of the color violet. This results in a much deeper shade of brown.  This line is especially ideal for those with a yellow or a golden hued skin tone. Violet tends to counteract yellow or golden skin tones creating a darker and richer shade of brown. 
Rapid Tan Shower Guideline:

Light Tan: wait 2-3 hours before showering
Medium Tan: wait 3-4 hours before showering
Dark Tan: wait 4-5 hours before showering 
Rapid Tan continues to develop the tan 12 hours after showering.  

Features:
JMT Sunless Triple Action Bronzers
Fast-acting Eco Certified DHA
100% satisfaction guaranteed
Listen to what Mandy has to say about Rapid Tan Solution: Click Here