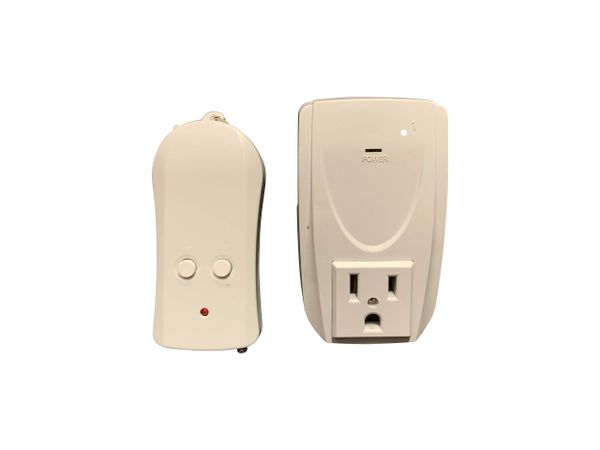 Remote Control Unit
JMT Sunless Remote Control for any tanning unit.

The beauty of this remote control makes it possible to store your tanning unit behind closed doors.  This will help keep your room organized and reduce noise to make it easier to talk with your clients while tanning them.  
Our JMT Sunless remote control unit will work with any tanning unit.   Plug the remote outlet in to any wall outlet.  Plug your tanning unit in to the remote wall outlet, turn your tanning unit to the on position and that's it.  Your remote key will now turn your unit on and off from a room away.  
The convenience of this unit is a must have for all tanning salons.