Rose Gold Sample Pack - Ultra Dark, Quick Dry, Rapid Tan (8oz)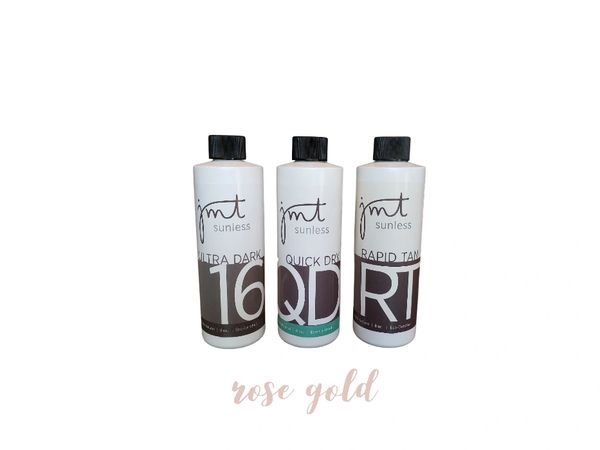 Rose Gold Sample Pack - Ultra Dark, Quick Dry, Rapid Tan (8oz)
This beautiful solution is a unique combination of rose with golden undertones.  The result..... a "fresh off a full day at the beach look."  You know that look you have when you have been soaking up sunshine all day long.  Not the sunburned but slightly rosey with a golden bronze glow. 
Not sure which color is right for you. Try them! Our solution sample packs are the perfect way to try a variety of our most popular solutions. 

This Rose Gold Line Sample Pack includes:
Also available in our Signature Line.
Features:

JMT Sunless Triple Action Bronzers
Eco Certified DHA
Gluten free
Vegan
100% satisfaction guarantee
Limited to one per customer.