(8oz) Signature Line Sample Pack: Light 8%, Medium 10%, Dark 12%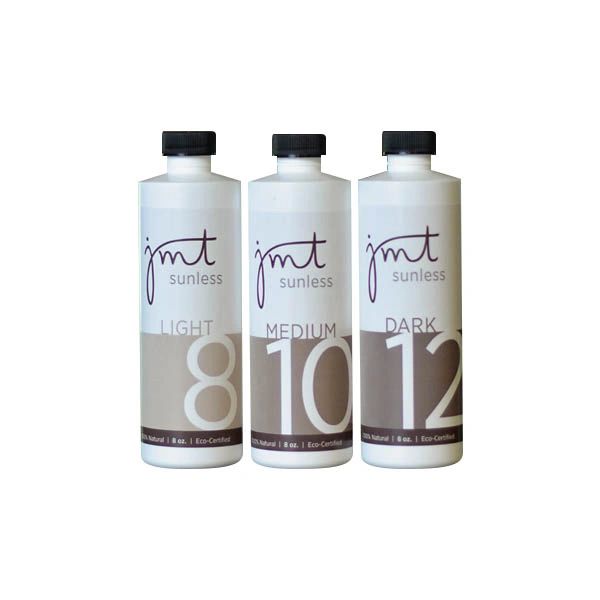 (8oz) Signature Line Sample Pack: Light 8%, Medium 10%, Dark 12%
JMT Solution

Sample Packs
Not sure which solution is right for your business?  Try them!  Our solution sample packs are the perfect way to try a variety of our most popular solutions.  Ranging from light to ultra dark plus our popular Rapid Tan, once you pick a sample pack you can test and see the different shades of bronze along with their amazing results.
Our signature line is perfect for achieving a natural bronze glow, and our JMT Violet Line is ideal for those with a yellow or golden base to their skin tone. Our violet solutions will counteract the undertones and bring out a beautiful dark brown, that will last for days.  

About our Violet Line: Our new Violet Line is the perfect blend to create a deeper shade of brown. This line includes many of the same ingredients we use in our Signature Line plus the perfect blend of violet. 
To listen to Mandy about our Violet Solutions: Click here
Sample Pack include one 8 ounce bottle of each: 
Solution 8 Light, Solution 10 medium, Solution 12 Dark
Features:

*  JMT Sunless Triple Action Bronzer
*  Eco Certified DHA
*  Gluten Free
*  Vegan
*  100% Satisfaction Guaranteed
(one per customer please)
                                                                          ·