Sample Pack - Choose Three: Light 8, Medium 10, Dark 12 (4oz)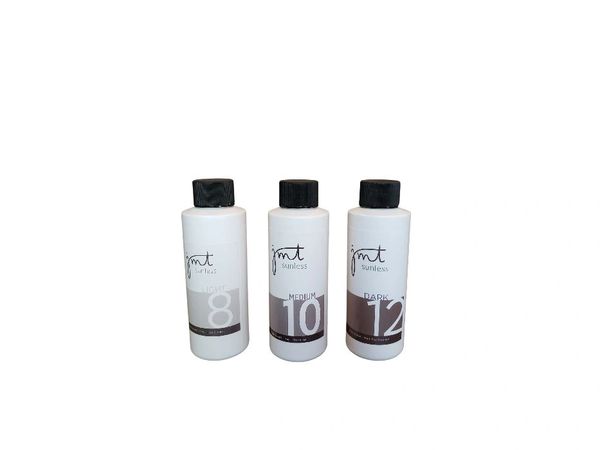 Sample Pack - Choose Three: Light 8, Medium 10, Dark 12 (4oz)
Not sure which solution is right for you. Try them! Our solution sample packs are the perfect way to try a variety of our most popular solutions. 

This sample pack includes your choice of three solutions: One sample pack per customer
8% Light, 10% Medium, 12% Dark OR
16% Ultra Dark, Rapid Tan, Quick Dry 
Features:

JMT Sunless Triple Action Bronzers
100% satisfaction guarantee
Limited to one per customer.