Signature Line Sample Pack - Choose Three: Light 8, Medium 10, Dark 12. OR Ultra Dark 16, Rapid Tan, Quick Dry (4 oz)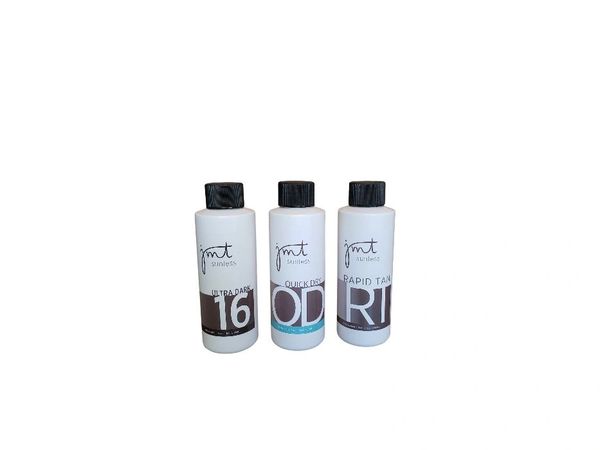 Signature Line Sample Pack - Choose Three: Light 8, Medium 10, Dark 12. OR Ultra Dark 16, Rapid Tan, Quick Dry (4 oz)
Not sure which solution is right for you. Try them! Our solution sample packs are the perfect way to try a variety of our most popular solutions. 

This sample pack includes your choice of three solutions:
8% Light, 10% Medium, 12% Dark OR
16% Ultra Dark, Rapid Tan, Quick Dry 
Also available in our Violet Line.
Features:
JMT Sunless Triple Action Bronzers
100% satisfaction guarantee
Limited to one per customer.