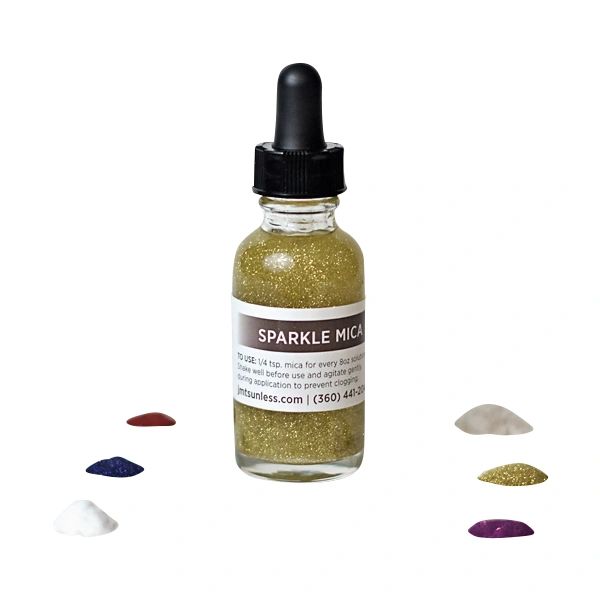 Sparkle Mica Drops
Add some bling to your JMT Sunless tan.  Sparkle Mica gives your sunless tan a little bit of pop and a beautiful shimmer. It's a fun way to jazz up any spray tan. With so many colors to choose from it's easy to find that perfect sparkle.
Size: 2 oz
Color Options: Gold, Silver, Iridescent, Red, Blue, Pink, Green 
Use: 1-2 droppers per 4 ounces of solution

Our Sparkle Mica is extra fine so it won't clog your spray gun.