Self Tanning Serum (Case of 20)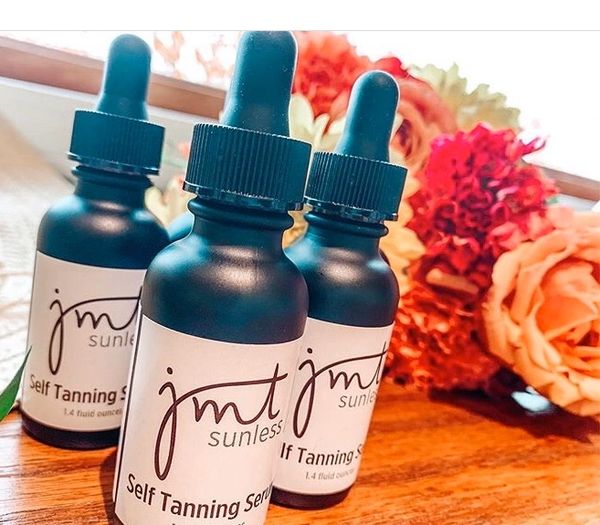 Self Tanning Serum (Case of 20)
"Ah-mazing! I love this serum."
JMT Sunless Self Tanning Serum is one of our best selling self tanning products. This wonder product works with your favorite moisturizer to achieve the perfect sun-kissed glow. Just add JMT Sunless Serum to your daily or nightly routine. The serum is specially formulated to help balance out and improve skin imperfections. There's no streaking, no strong odors and best of all no orange tones. tones. 
You control the level of color.  The color will deepen 6-8 hours after initial application and then softly develop for up to 24 hours, even after washing. 
Also available in: Single Bottle, Case of 4
Features:
Hydrating properties including avocado, coconut, aloe and vitamin D
100% satisfaction guarantee 
Easy to use instructions:
Note: Color will vary based on amount of drops and types of lotions used. Have fun experimenting to find your perfect shade of bronze.
For the face: Add 7-12 drops to your daily or nightly moisturizing routine and mix well. 

Apply evenly in a circular motion.
For the body: Add more drops as needed to your favorite moisturizer and mix well.  Apply evenly in a circular motion.