Training Tuesdays and Thursdays | FREE One on One Course with Mandy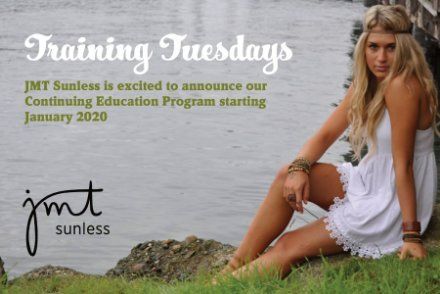 Training Tuesdays and Thursdays | FREE One on One Course with Mandy


We are working on more times to offer this Skype course.   For more information on times please email us
at customerservice@jmtsunless.com
Training Tuesday and Thursday:  During this time our Country is working through isolation of COVID19 we would like to offer FREE one on one training for our customers. 
Our Skype classes will be 20-30 minutes in length working one on one with Mandy.   If you have a specific request please let us know so we will be able to work
with you on that request.  If you are not sure what you would like to cover, that's OK.  During your Skype course Mandy will ask you questions and see where she is offer assistance
.  Some tops include: Marketing, gun settings, color matching, business growth, getting
through a hard time, what makes a spray tanning business successful and much more.

Classes will be held on Tuesday's and Thursday's at the following times:
11am PST
11:45am PST
3pm PST
3:45 PST
You do not need a Skype account, but you must have access to Skype
This class if FREE to you
The day of your class you will you will receive a Skype access code 5 minutes prior to joining.