Violet Combo Sample Pack - Rapid Tan, Tanning Lotions, Sparkle Mica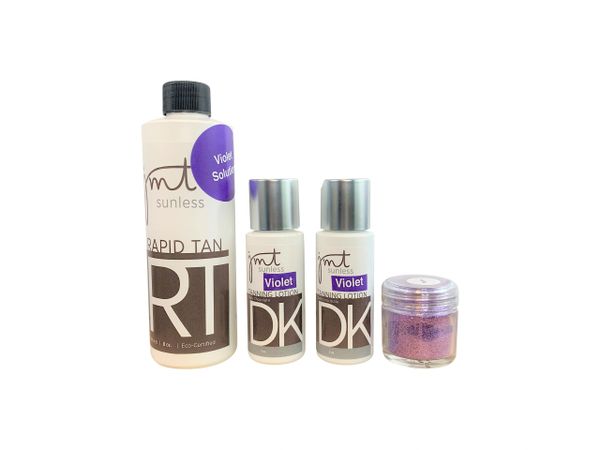 Violet Combo Sample Pack - Rapid Tan, Tanning Lotions, Sparkle Mica
Our Violet Combo Sample Pack is a great way to try Violet.  This Limited Edition Sample Pack includes our Violet-based Rapid Tan, Violet-based Light and Dark Tanning Lotions and Violet Sparkle Mica. 
The Violet Combo Sample Pack includes
Rapid Tan Shower Guideline:

Light Tan: wait 2-3 hours before showering
Medium Tan: wait 3-4 hours before showering
Dark Tan: wait 4-5 hours before showering 
Rapid Tan continues to develop the tan 12 hours after showering.  
Solution Features:

JMT Sunless Triple Action Bronzers
Fast Acting Eco Certified DHA
100% satisfaction guarantee
Limited to one per customer.