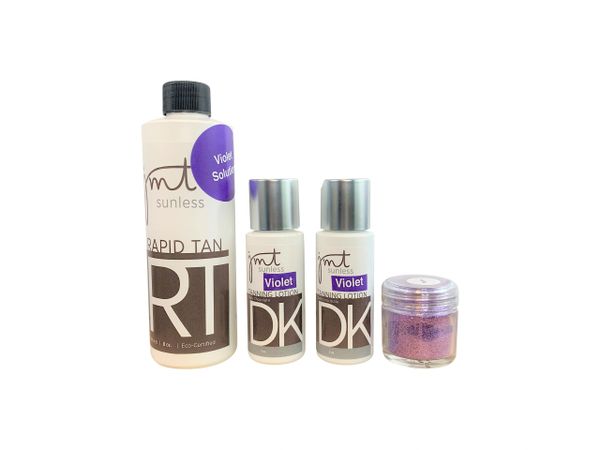 Violet Sampler Package
Super fun sampler pack! Enjoy our new perfectly blended Violet line with a perfect blend products.
When a deeper, darker sunless tan is required, a violet-based product will usually deliver the best results. 
This Limited Edition sampler package includes:
(1) 8 ounce Violet Rapid Tan
(2) 2oz Violet Dark Tanning Lotion
(1) 1oz Violet Sparkle Mic
Violet Rapid Tan + New! Violet Dark Tanning Lotion + Violet Sparkle Mica all for only $20. We love this sampler pack. And, for just $20, you will too!