Violet Solution: Ultra Dark 16% (32oz)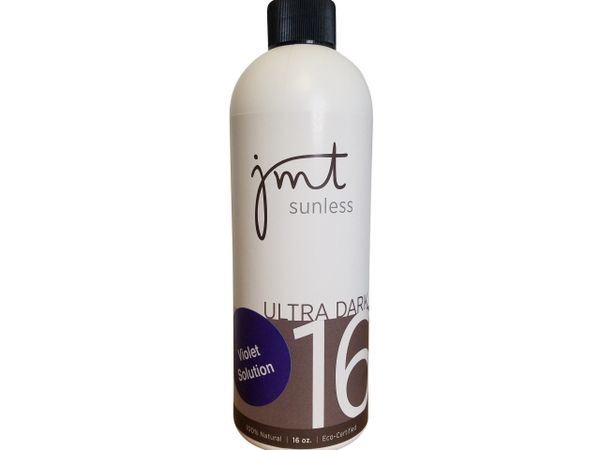 Violet Solution: Ultra Dark 16% (32oz)
With 16% DHA our Violet Ultra Dark Solution 16 is generally used for clients who are looking for the deepest darkest color tan. Adding in the violet will boost this to an even deeper-darker tan. This extra deep bronze shade is perfectly blended for those looking for the ultimate deep tan. This solution is perfect for stage events such as cheer squads or body fitness competitions.
About our Violet Line: Our new Violet Line is the perfect blend to create a deeper shade of brown.  This line includes many of the same ingredients we use in our Signature Line plus the perfect blend of violet.
While our Signature line is perfect for achieving a natural bronze glow, our JMT Sunless Violet Line is ideal for those with a yellow or golden base to their skin tone.  Our violet solutions will counteract these undertones and bring out a beautiful dark, brown that will last for days.  
Listen to what Mandy has to say about the Violet Line: Click Here
FEATURES:
Available in both our Signature Line and our Violet Line

JMT Sunless Triple Action Bronzer

16%+ Eco Certified DHA

Gluten Free

Vegan

100% satisfaction guaranteed